Love & Engagement
Embarking on Forever: A Journey of Love and Engagement
Read more
Self Love & Empowerment
"Self love is not a destination or something you achieve. Self love is an active practice. I'm constantly learning new things about myself and what makes me happy." Find out what Christie from @babeswithbrands has to say about Self love and how she actively practices it.
Model: Barbie Ferreira
READ MORE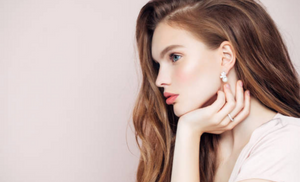 Styling Diamond Jewelries
Tips and tricks to buying your first diamond simulant jewelry, matching your jewelries and complimenting your skin tone.
READ MORE
Affordable Quality Jewelry
Find out why we so confident of our quality and how you can retain the beauty of your ELLA jewelries again and again.
Read more
About ELLA
As a quality devotee, ELLA promises only the best standard of jewelries for everyone while providing the best price points as we believe that beauty and fashion should not come with a hefty price tag. While we hope that everyone can have a share of these beautiful jewelries at an affordable price, we also believe in helping one find their confidence through the shine of our gems. Flaunt your femininity and confidence with these precious jewelries designed and crafted with love, just for you.